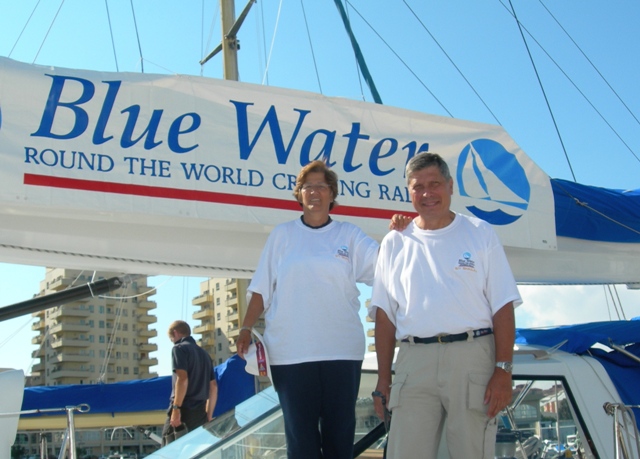 Welcome to the web-site devoted to our sailing voyages!
We are Barbara ("Baby") and Gianfranco ("Gian"), and here we talk about our little past and present adventures on our boats, "SHAULA3" and later-on "SHAULA4".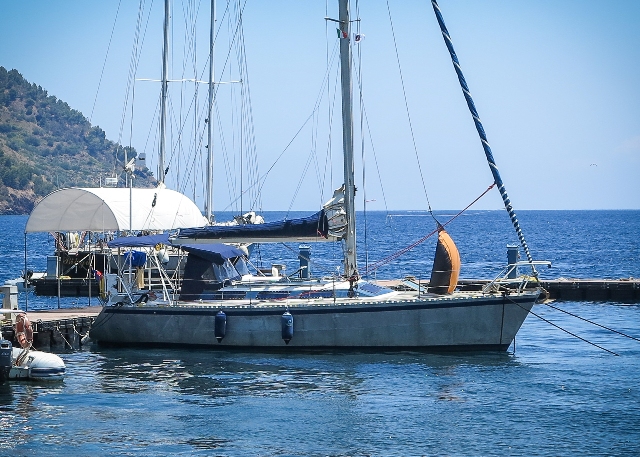 Shaula3 under sail in the Gibraltar Straits Shaula4 moored in Lipari island during her maiden voyage
This web-site is meant to be first of all our own diary, but we hope it will also serve as a means for family and friends to follow our peregrinations, and hopefully some information may be of use for other like-minded folks.
Clicking on the buttons on the left, you will go to the following subjects:
Log Book: the diary of our progress (if any!)
The voyages: histories and pictures
The crew: ourselves, our crew and friends
The boats: how Shaula3 and Shaula4 are made, and how we modified them for our projects
Onboard life: notes about specific subjects related to everyday's life onboard (this section is a work in progress)
Budget: information on the much-debated subject of the cost of sailing
Technical notes: considerations concerning technical aspects of long-distance boat preparation
Pilot Book: routes, places, recommendation (this section is in preparation)
Photo-Album: links to the site of our complete photo albums
Movies: links to our movies on U-Tube
Links: addresses that we find useful
Contact us: how to get in touch
To return to this page, please click on the Shaula3 logo with the US/UK flags, on the top-right corner of each page.